Great Deals
Top Categories
Insight Newsletter
It's easy to start receiving Insight, Northern Safety's Newsletter!
Just enter your email address in the box below and you'll start getting our safety newsletter, full of tips to help keep your workers safe.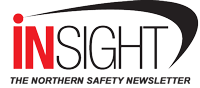 Archived Issues

Need Help?
Please Call Toll Free at
1-800-571-4646
You can also email a customer service representative.