About Us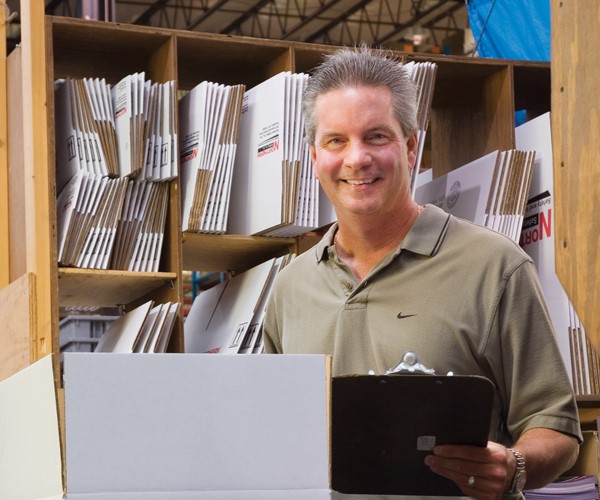 At Northern Safety, we believe that our success depends on our associates
Because of this belief, we make our associates our #1 priority. We work hard to make sure they're happy in their position and comfortable in their work environment. By putting our associates at the top of our priority list, our associates are able to concentrate on making you happy. It's a win-win situation for everyone!
Our Associates
It all begins with hiring the right person for the job. We have an intensive recruiting process to make sure we're getting the right person to fit our way of doing business. We take pride in hiring highly motivated, friendly, team-oriented individuals. We make painstaking efforts to be sure the person is the best fit for the position as well as our company philosophy.
Open Door Policy
Our doors are always open to our associates. We encourage any associate to come to us to discuss any issue, hope, dream, or suggestion for improvement. We're always there for them, because we believe that communication is the key to building a strong team.
Keeping Up-to-Date, Technologically Speaking
In today's technology-driven world, it's becoming increasingly important to stay up-to-date with the latest advances. We make sure our associates have access to the latest and greatest technology available. From our state-of-the-art shipping facility, to the most current operating system, we give our associates the tools they need to provide the best possible service to you, our customer.
Training
Training is an ongoing process at Northern Safety. Our associates go through a complete paid training program when they start their career at Northern. And the training doesn't stop there. We're continually training our associates on the latest products and regulations to keep them up-to-date with what's going on in the marketplace. It's all part of making an investment in the future... our future and the future of our associates.
Resources
In addition to the training programs and classes we provide for our associates, we also have an extensive resource library available for their use. We furnish materials to develop their career, and enhance their personal growth. We do everything we can to help them reach their goals, both in their professional and personal lives.
Bottom Line
All Northern Safety associates work together as a team to provide you with the best service possible. We all take pride in our jobs and we hope it shows in all we do!