Small businesses benefit from strong workplace safety measures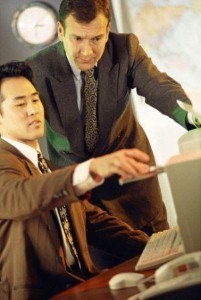 According to the Occupational Safety and Health Administration (OSHA), workplaces can reduce costs by 20 to 40 percent by establishing efficient safety and health management systems. In addition, pursuing OSHA's Volunteer Protection Program (VPP) Star Award , an accolade described as "more than just a safety program," but a "culture-changing program," can help in this regard.
OSHA says the award is given to employers and workers in both private industry and in federal agencies who maintain workplace injury and illness numbers below the averages set by the Bureau of Labor Statistics (BLS).
Axcet, a company that recently earned the award, encourages other small businesses to strive for OSHA's recognition, saying its dedication to safety, which includes access to a first aid kit and other safety products, has paid off in many ways.
"From the top down, Axcet HR Solutions has displayed outstanding effort in implementing a comprehensive safety and health management system," Charles E. Adkins, OSHA's regional administrator in Kansas City, Missouri, said in a statement. "The company is an exemplar of workplace safety."
Go Back to Safety News
---