OSHA to discuss occupational exposure to infectious disease in the workplace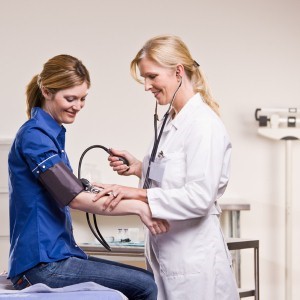 The Occupational Safety and Health Administration (OSHA) recently called for two stakeholder meetings to discuss exposure to infectious diseases in the workplace. Information gathered at these meetings will be used to develop proposed rules to protect healthcare workers from occupational exposure to infectious agents and the safety supplies necessary to do so.
"Information gained from these meetings will help us determine the best approach to assure that workers don't put themselves at risk while caring for patients and doing their job. After all, a good job is a healthy and safe job," Assistant Secretary of Labor for OSHA Dr. David Michaels said.
The meetings will discuss the advantages and disadvantages of a program standard that would limit occupational exposure to infectious diseases, focus on how employers would implement new infection control measures, and identify any current OSHA rules that need to be assessed or revised.
The National Health Institute has outlined proper procedures all health care workers should follow, which include staying up to date with immunizations, using gloves and masks, and making tissues and hand cleaners available.
Go Back to Safety News
---