OSHA to use new system for classifying hazardous chemicals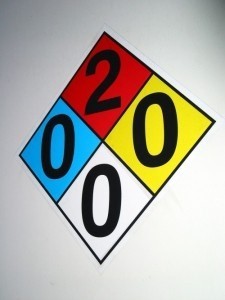 The Occupational Safety and Health Administration (OSHA) is adopting the Globally Harmonized System of Classification and Labeling of Chemicals (GHS) in 2011, in an effort to communicate the hazards of certain chemicals to workers through labels and material safety data sheets (MSDS).
OSHA intends to incorporate the GHS into the current system, the Hazard Communication Standard, (HCS) by August 2011, and align it closer to the GHS. Its goal is to "create new compliance obligations for everyone in the lifecycle of hazardous materials."
When the changes are adopted by OSHA, chemical manufacturers will have to write new MSDSs, and entire MSDS libraries will need to be updated in a short period of time. Much of the updating has been completed, but more work is needed.
"GHS is coming and chemical manufacturers, employers, and safety professionals should already be preparing," said Mike Flynn, vice president of product development at MSDSonline.
OSHA states that the GHS is not a model that can be adopted easily. It involves a long process of choosing parts of the system that apply to existing regulations and preparing literature consistent with current requirements. Provisions that are not affected by the alignment will remain the same, such as the training offered by the HCS system and currently preferred safety products.
Go Back to Safety News
---