Doctor supports eye health during Eye Injury Prevention Month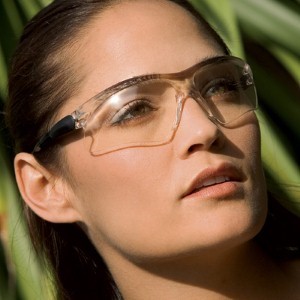 Dr. Amanda Ely of Pennsylvania State University is spreading awareness that July is Eye Injury Prevention Month, hoping more people will start wearing safety glasses and other protective lenses while working.
The American Academy of Ophthalmology estimates that more than 2 million eye injuries were reported in the country last year, and that 90 percent of the incidents were preventable. Of all the accident victims, only 5 percent were wearing glasses designed for safety.
Dr. Ely said that both consumers and employees need to be aware of the dangers of eye injury, and that all companies should follow occupational protective eyewear safety standards set by the Occupational Safety and Health Administration (OSHA).
"Do yourself, and your eyes, a service this summer and invest in a pair of protective eyewear," Dr. Ely said in a statement.
Dr. Amanda Ely is a member of The Penn State Hershey Eye Center, which is committed to providing high quality eye care and works to continually improve eye care throughout the United States through research and education.

Go Back to Safety News
---