NRC says U.S. needs more safety at nuclear power plants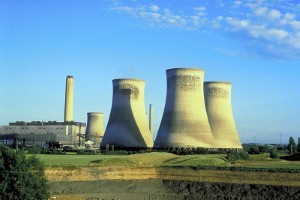 The Nuclear Regulatory Commission (NRC) recently concluded a 90-day investigation, sparked by the March nuclear disaster in Japan, which found that better safety measures need to be adopted at nuclear power plants across the country.
According to an NRC press release, the report filed by the government panel suggested that nuclear plant operators should be ordered to re-assess the risk of earthquakes and floods, and more protective equipment and battery operated communication systems need to be available in the event of a disaster.
The NRC developed 12 recommendations that plant operators could take that would "increase safety and redefine what level of protection to public health is regarded as adequate."
"Our recommendations are grouped into four areas beyond the overarching suggestion to clarify the agency's regulatory framework," NRC veteran and review team leader Charles Miller said in the release. "We looked at ensuring protection, enhancing accident mitigation, strengthening emergency preparedness, and improving the efficiency of NRC programs."
According to the Nuclear Energy Institute, there are 104 operating nuclear reactors in the country in 31 states. Vermont has the highest usage of nuclear energy at 73.3 percent.
Using safety products such as work gloves, coveralls, boots, and respirators is required for the protection of workers at nuclear power plants.
Go Back to Safety News
---