Using government standards to maintain injury records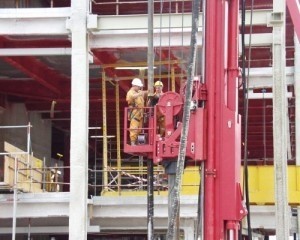 When following the rules created by OSHA, businesses with more than 10 employees are required to record any injury or illness that happens on the job. The cases that must be logged need to meet three criteria. First, the injuries must be work-related. Second, they must be new injuries.
The third criteria is that the injury must be so severe that it resulted in death, amputation, days away from work, transfer to another job, restricted work, medical treatment beyond first aid, or loss of consciousness. Companies are required by law to record these injuries and report them to OSHA. This information is also a good way for businesses to create their own workplace safety guidelines.
When managers review the list of every accident and injury that happened at a particular worksite, they can start to get an idea of the most dangerous jobs and the first aid kits required. They can then use this information to create training programs and practice drills that help to prevent the most common injuries before working their way toward the less common ones.
Go Back to Safety News
---