US DOL Renews Maritime Advisory Committee For Occupational Safety & Health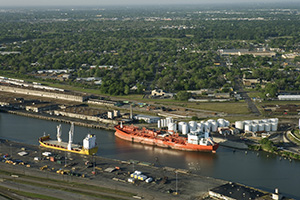 On January 19, 2017, the Occupational Safety and Health Administration (OSHA) announced that Thomas E. Perez, secretary of labor, had renewed the charter of the Maritime Advisory Committee for Occupational Safety and Health (MACOSH).
The US Department of Labor (DOL) created MACOSH to advise OSHA on working conditions in the maritime industry. The maritime industry includes shipyard employment, longshoring, marine terminal, and other related industries, including commercial fishing and shipbreaking. Working conditions include safety and health standards, injury and illness prevention, and training, outreach, and enforcement initiatives to improve the safety and health of maritime workers.
MACOSH consists of 15 members representing workers, employers, and government safety and health agencies. Information gathered is provided to OSHA so concerns and priorities that focus on worker training, setting and enforcing standards, and the assurance of safe and healthful working conditions can be addressed.
MACOSH Committee meetings are open to the public and the next meeting is scheduled for April 5-6, 2017 in Washington, DC.
Go Back to Safety News
---