Free Workplace Violence Prevention Webinar for Healthcare Organizations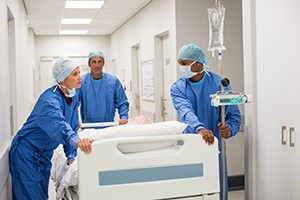 Healthcare institutions often experience acts of workplace violence. In fact, healthcare workers have a 20% higher chance of being the victim of workplace violence than other workers. Physical and verbal abuse lead to injuries, poor worker morale, decreased job satisfaction, and employee burnout.

The types of violence range from threatening, harassing, and intimidating to biting, kicking, stabbing, choking, and killing. When healthcare workers have to deal with violence, it distracts them from their duties and takes away from a positive patient outcome. The Joint Commission, a long-standing national alliance partner of the Occupational Safety and Health Administration (OSHA), is offering a free webinar to help prevent these incidents.
The 60-minute webinar entitled: Workplace Violence Prevention: Implementing Strategies for Safer Healthcare Organizations outlines the problem of prevalent workplace violence and includes an overview of OSHA's Guidelines for Preventing Workplace Violence for Healthcare and Social Service Workers.
Some of the topics include:
Discussion of a multi-hospital intervention study that reduced violent events
Identification of factors that contribute to potential violent incidents in a healthcare setting
Explanation of the key components of a violence prevention program and development strategies for implementation
Go Back to Safety News
---