NTSB Releases 2019-2020 Improvements List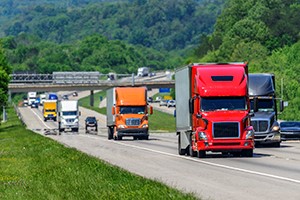 The National Transportation Safety Board (NTSB) released its biennial Most Wanted List of Transportation Safety Improvements List. The NTSB first began publishing the list in 1990.
The ten items on the list are:
Eliminate distractions
End alcohol and other drug impairment
Ensure the safe shipment of hazardous materials
Fully implement positive train control
Improve the safety of Part 135 aircraft flight operations
Increase implementation of collision avoidance systems in all new highway vehicles
Reduce fatigue-related accidents
Require medical fitness-screen for and treat obstructive sleep apnea
Strengthen occupant protection
There are 267 open NTSB safety recommendations associated with the 10 Most Wanted List items, and the NTSB is focused on seeing 46 of those implemented within the next 2 years.
Go Back to Safety News
---