April Is Distracted Driving Awareness Month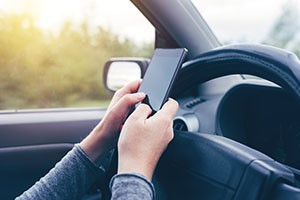 The United States Department of Transportation (USDOT) and National Highway Traffic Safety Administration (NHSTA) designate the month of April as Distracted Driving Awareness Month. The National Safety Council (NSC) reports that every day at least 9 Americans die and 100 are injured in distracted driving crashes.
To raise safe driving awareness, the National Safety Council has launched a social media campaign using the hashtag #JustDrive. They are providing a social media kit to help spread the word on the damages of distracted driving.
Along with the social media campaign, the NSC is also conducting a free webinar titled "You're Not As Safe As You Think You Are" at 12 P.M. (EST) on Tuesday, April 23rd. This webinar will discuss the risks associated with distracted driving. You can register for the free webinar here.
The USDOT and NHTSA also offer some tips for motorists to avoid tragedy due to distracted driving:
Turn off electronic devices, and put them out of reach before starting to drive
Be good role models for young drivers, and set a good example. Talk with your teens about responsible driving
Speak up when you are a passenger, and your driver uses an electronic device while driving. Offer to make the call for the driver, so his or her full attention stays on the driving task
Always wear your seat belt. Seat belts are the best defense against unsafe drivers
Go Back to Safety News
---