Department of Labor Announces Upgraded Data System to Assist Mine Operators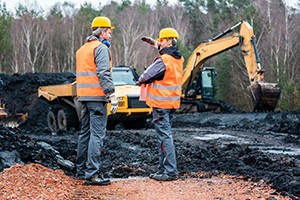 The U.S. Department of Labor's Mine Safety and Health Administration (MSHA) has completed an upgrade to the Mine Data Retrieval System (MDRS). This update brings increased functionality and more intuitive navigation to this widely used data system.
The MDRS is designed to help operators stay in compliance with MHSA regulations. The system provides access to comprehensive mine location, status, ownership, employment, production, accident/inspection/violations history, and health sampling data. All the standard reports previously provided are still available, but the update provides many beneficial changes. These changes include:
MSHA-wide statistical reports which provide real-time data that are tied to the MDRS
Advanced search capabilities where users can select entire industries, multiple mines, and ownership groups
Allows for users to export their datasets to PDF or Excel files for further analysis
This upgrade has been in production for over a year and was put together partly with input from mine operators and associations. In order to insure the success of the new software, a beta version was run side-by-side with the original platform while the MSHA gathered feedback in order to refine the system.
The updated MDRS now functions as the exclusive gateway to get this real-time data. The new MDRS can be found here.
Go Back to Safety News
---