EPA Lowers Lead Limits Allowed in Dust on Floors and Windowsills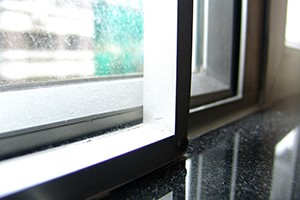 According to a new rule announced by the Environmental Protection Agency (EPA) last month, the amount of lead allowed in dust on floors and windowsills in housing and buildings where children spend significant amounts of time will soon be lower. The EPA's rule change stems from a December 2017 federal appeals court decision that required the agency to release new lead standards.
The EPA will lower its limits on lead dust from 40 µg/ft² to 10 µg/ft² on floors and from 250 µg/ft² to 100 µg/ft² on windowsills in order to try and limit childhood lead exposure. The Center for Disease Control (CDC) has previously identified a blood-lead level of 10 µg/dL as concerning for children, but scientists haven't been able to pinpoint a safe blood-lead level, and have since recommended a safe blood-lead level of 5 µg/dL for children.
According to the American Industrial Hygiene Association, the rule change is expected to impact about 15,400 small businesses with only a minor cost increase, but the potential savings in health costs range from hundreds of millions to billions of dollars.
"This rule would increase the level of environmental protection for all affected populations without having any disproportionately high and adverse human health or environmental effects on any population, including any minority or low-income population or children," the rule states.
According to the American Industrial Hygiene Association, the final rule also applies to environmental lead laboratories under the EPA's National Lead Laboratory Accreditation Program. Laboratories now must achieve a reporting limit of equal to or less than 10 µg/ft² in wipe samples and a method detection limit equal to or less than one half of the laboratory's reporting limit.
The new standards will go into effect 180 days after the Federal Register goes into publication.
Go Back to Safety News
---