Resolve to Improve Safety in 2020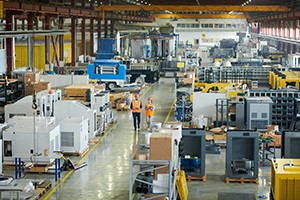 The Bureau of Labor Statistics (BLS) has reported some interesting statistics.
There were 5,250 fatal work injuries in 2018, a 2% increase from 2017
Transportation incidents comprised 40% of the fatalities
Fatal events involving contact with objects and equipment increased 13%
Unintentional overdoses due to non-medical use of drugs or alcohol while at work rose 12%
Work-related suicides increased 11%
And some good news:
Fatal falls, slips, and trips decreased 11%
Given that fatalities from falls, slips, and trips were lower demonstrates that improvements are possible. With 2020 just around the corner, workplaces should resolve to promote safety awareness and prevent accidents in the coming year. The benefits are far-reaching.
Reduced workers' compensation costs and lower MOD rates
Improved long-term quality of life
Decreased OSHA violations and fines
Higher productivity
Better employee job satisfaction and lower turnover
4 Ways to Improve Safety in 2020
Make safety a core value
Establish a safety team with members from all levels across your organization
Set goals and regularly monitor your progression
Communicate! Communicate! Communicate!
Celebrate achievements
Go Back to Safety News
---