1-800-571-4646
For sales & customer support
7:30 am - 7:00 pm ET, Mon-Fri
Northern Safety Co., Inc.
PO Box 4250, Utica, NY 13504-4250
Phone: 1-800-571-4646
Fax: 1-800-635-1591
Northern Safety & Industrial
2020 National Prescription Drug Take Back Day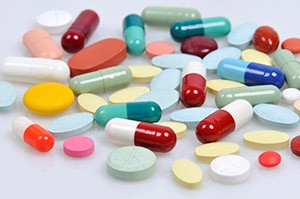 Proper disposal of unused or expired prescription medications saves lives and protects the environment. When left in a cabinet or on a shelf, they are a public safety issue that too often tragically leads to accidental poisoning, drug misuse and abuse, and overdoses.
The Drug Enforcement Agency's (DEA) National Prescription Drug Take Back Day will be held on April 25, 2020, providing an easy, eco-friendly way for people to discard medicines they no longer need. This service is free, with no questions asked. In 2019, over 6,250 Take Back Day sites across the US collected 937,443 pounds of medications.
You can find a participating collection site
here
.
Go Back to Safety News
---