1-800-571-4646
For sales & customer support
7:30 am - 7:00 pm ET, Mon-Fri
Northern Safety Co., Inc.
PO Box 4250, Utica, NY 13504-4250
Phone: 1-800-571-4646
Fax: 1-800-635-1591
Northern Safety & Industrial
June 9, 2020: Seventh Year of National Forklift Safety Day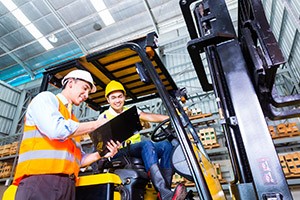 The Industrial Truck Association (ITA) is celebrating National Forklift Safety Day virtually this year. Participants will be able to view presentations from government representatives, safety, experts, and industry professionals.

Among this year's topics are:
Occupational Safety and Health Association (OSHA) Updates & Resources
Pedestrian Safety
Temporary Employee Safety
Forklift Industry Safety
According to the US Bureau of Labor Statistics, over 85 fatal work injuries involving forklifts occurred in 2018. Forklifts were also involved in 7,940 non-fatal workplace injuries or illnesses away from work. These cases resulted in employees taking a median of 12 days away from work, higher than the median of 8 days for all cases.

A link to the day's events can be found on the ITA's website.
Go Back to Safety News
---