1-800-571-4646
For sales & customer support
7:30 am - 7:00 pm ET, Mon-Fri
Northern Safety Co., Inc.
PO Box 4250, Utica, NY 13504-4250
Phone: 1-800-571-4646
Fax: 1-800-635-1591
Northern Safety & Industrial
Fire Prevention Week 2020: Serve Up Fire Safety in the Kitchen!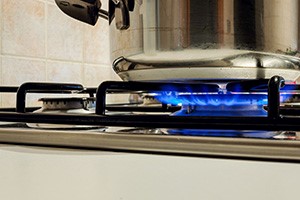 The National Fire Prevention Association is celebrating Fire Prevention Week from October 4-10, with the theme of Serve Up Fire Safety in the Kitchen™.

The leading cause of fires in the kitchen is unattended cooking. Simple actions can prevent cooking fires.
Stay in the kitchen if you are frying, boiling, broiling, or grilling food.
If you are simmering, baking, or roasting food, check on it regularly and stay in the house.
Keep a lid nearby the stove. If a small grease fire starts, slide the lid over the pan and turn off the burner. Leave the pan covered until it's cool.
Look at the area around your stove. Keep anything that can catch on fire away.
Loose clothing can hang onto stove burners and catch fire. Choose short, close-fitting garments and remember to tightly roll up your sleeves.
Stoves aren't safe for children. Keep them at least 3' from the stove, and prevent them from being in areas in which hot foods are prepared or carried.
National Fire Prevention Week has been a national observance since 1925.
Go Back to Safety News
---