1-800-571-4646
For sales & customer support
7:30 am - 7:00 pm ET, Mon-Fri
Northern Safety Co., Inc.
PO Box 4250, Utica, NY 13504-4250
Phone: 1-800-571-4646
Fax: 1-800-635-1591
Northern Safety & Industrial
OSHA: Inspection Program Updated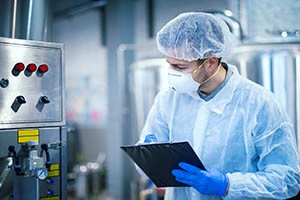 The Occupational Safety and Health Administration (OSHA) recently announced that its Site-Specific Targeting 2016 program has been updated.

By applying industry and establishment-size criteria, OSHA focuses data collection on those most likely to be experiencing elevated rates and increased numbers of occupational injuries and illnesses. The Site-Specific Targeting (SST) Directive selects individual establishments for inspection based on their required submission of Form 300A data.

The new SST Directive replaces Site-Specific Targeting 2016 and is OSHA's primary targeting program for non-construction establishments with twenty or more employees. The following changes were enacted:
A new targeting category has been added that uses a three-year data range to target sites reflecting a rate increase during that period.
It is now permissible to change the scope of an inspection from a comprehensive to records-only inspection in limited situations.
Go Back to Safety News
---