Our Facilities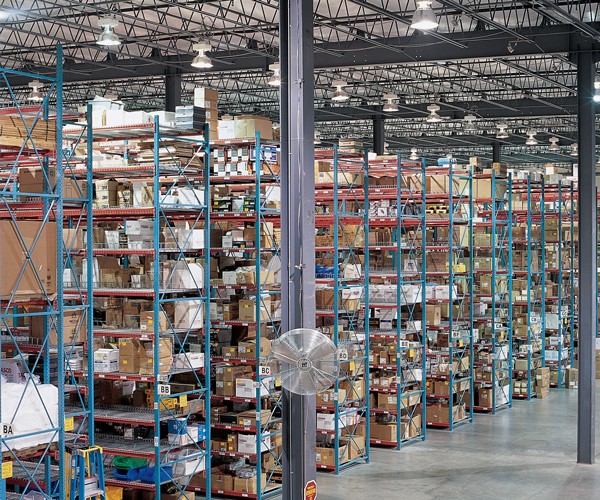 Multiple distribution centers, knowledgeable associates, and new products being added everyday!
It's important that you get your safety and industrial supplies quickly. We're opening more distribution centers and more branches, to be closer to you.


Our state-of-the art facilities, helpful associates, and 100% satisfaction guarantee all lead to one thing...our commitment to providing you with world-class service.
Our Headquarters
NSI is proud to call the Mohawk Valley home to our headquarters. Located in the heart of New York State, we're surrounded by historical and natural beauty, making it a great area to live and work.
The Frankfort and Utica areas are also home to several colleges and universities, as well as museums, historical sites, theaters, and much more.
We're centrally located so we're just a short drive from a number of vacation destinations, including the Adirondack Park to the north, the Baseball Hall of Fame in Cooperstown to the south, the New York State capital of Albany to the east, and Niagara Falls to the west.
Our Facilities
We now have 19 locations to serve you better than ever. Each location is stocked with the safety and industrial products you need to keep your workers safe and productive. Our state-of-the-art distribution centers allow us to ship 98% of all orders the same day they're placed. That means you get your order fast!
Each location is wired for the 21st century. This allows us to stay up-to-date with the latest technological advances. Technology gives us the tools to provide you with the best, most efficient service possible.
Our state-of-the-art facilities are prepared to take us well into the 21st Century, and we're excited to see where the 21st Century will take us.
Our Commitment to the Environment
We're working hard to "go green!"
NSI cares about you. Our business is centered around protecting you, your employees, and everyone involved in your business. We also care about the world we live in.
We all impact our environment in some way. At NSI, we're constantly looking for ways to minimize the impact our products, catalogs, and packaging have on our environment. We have a vigorous recycling program in our offices and warehouses, and we encourage our customers and vendors to do the same. And, we take great pride in the fact that our Master Catalogs and Mini-Catalogs are printed in some of the most environmentally friendly facilities in the world.
We're working hard to protect our world for the generations that follow. We appreciate your support in our efforts, and we promise to continue making strides to improve the way we serve you and our environment.
Our Commitment to the Global Community
We're proud of our community, and we're proud to be involved in numerous community activities. We participate in several fundraising events throughout the year and donate thousands of dollars to worthwhile organizations, both national and local. We proudly support organizations such as the American Cancer Society, the American Diabetes Association, the American Heart Association, and the United Way. We play an active role in sponsoring local school events, as well. In addition, we're also a major sponsor of the Bowl for Kids Sake event, raising money for the Big Brothers/Big Sisters chapter in our area.
We also participate in the largest community event held near our headquarters in Frankfort, New York – the world famous Utica Boilermaker 15K Road Race. Many of our NSI associates volunteer their time on race day to pass out water and Sqwincher® to the runners before and after the race. We're also proud to say that several of our associates run the race. We're there to support them and the thousands of other runners on the course.
During the holiday season, we hold food and clothing drives to help out less fortunate families the area. We also "adopt a family." Associates donate clothing and buy gifts for families that would otherwise not have a holiday celebration. We have been very fortunate through the years, and this allows us to share our good fortune with others.
All of this involvement is just our way of saying thanks to our community for supporting us over the years. Together, we're working to create a better place for all of us to live.