Career Opportunities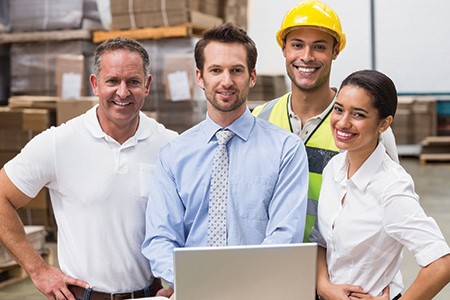 Join our dynamic team and build a rewarding career.
Industry leaders NSI, ORR Safety, and Oliver Van Horn have come together to form the Würth MRO, Safety, and Metalworking Division. Our growing company is part of the Würth Group, a family-owned business and the world's largest industrial fastener distributor.
We're committed to supporting each member of our nationwide team. We enable career success by providing opportunities to thrive. Our passionate, talented, and creative people embrace challenges and take pride in what they do. If you want to work in a dynamic, collaborative environment, apply today.
Current Positions
Crib Attendant - Windsor, CO
Customer Care Representative - Frankfort,NY, Church Hill, TN & Louisville, KY
Inside Sales Account Manager - Commerce City, CO
Onsite Specialist - Mobile, AL
Outside Sales Account Manager - Ontario, CA
Repair Tech/ Crib Attendant - Pueblo, CO
Safety Store Specialist - Georgetown, KY
Sales Analytical Data Specialist - Louisville, KY
Warehouse Associate - Louisville KY, Flowery Branch. GA, Church Hill, TN, Frankfort, NY
---
Founded in 1983, and headquartered in Utica, NY, Northern Safety & Industrial is a rapidly growing national distributor of top quality safety and industrial supplies. In the midst of our rapid growth, we have acquired several companies nationwide, which has expanded our product line and allowed us to bring enhanced service to our customers.
Northern Safety & Industrial and its affiliates offer a unique culture to their associates with a strong emphasis on teamwork, personal and professional development, and continuing education and training in a nurturing environment. Because of this unique culture, Northern Safety & Industrial associates are provided the opportunity to move up in the ranks by proving themselves through individual performance.
Overall, Northern Safety & Industrial and its affiliates are doing big things in the safety distribution marketplace and now is a great time to think about building your career in conjunction with our track record of proven success.
We may have a position that's right for you!
We respond to all inquiries, applications, and resumes we receive, and all are kept in strict confidence for your security.
Our associates enjoy paid training, a professional work environment, receive a competitive salary, and have a generous benefits package including:
Health Insurance Programs
Flexible Spending Account
Voluntary Programs
401K Pension Plan
Vacation and Sick/Personal Time
Company Paid Life Insurance Policy
Education Assistance Program
Career & Leadership Development Program
Northern Safety Co., Inc. is an Equal Opportunity/Affirmative Action Employer. Minority/Female/Disability/Veteran.
The employment policy of Northern Safety Company is to provide equal opportunity to all persons. Our company, therefore, has made a commitment to equal employment opportunity through a positive and continuing affirmative action program. No employee or applicant for employment will be discriminated against because of race, color, religion, sex, sexual orientation, gender identity, national origin, disability, military and/or veteran status, or any other Federal or State legally-protected classes. To lean more about our employment policy, download and read our full EEOP statement below:
Northern Safety Co., Inc. participates in the E-Verify program. Upon hire, we will verify your eligibility to work in the United States.
To learn more, download and read the following documents:
Accessibility Statement
If you are vision-impaired or have any other impairment covered by the Americans with Disabilities Act or a similar law, and you wish to discuss potential accommodations related to employment or using this website, please contact us at accessibility@northernsafety.com.
Apply Today!
Northern Safety Co., Inc. is committed to providing a work environment that is free from unlawful discrimination and harassment in any form. Northern Safety Co., Inc. will make reasonable accommodations for qualified individuals with disabilities, unless doing so would result in an undue hardship.
If you'd like to apply for a position, please download and print an application.
Employment Application
You may submit your resume, completed 4-page Application for Employment and 4-page Voluntary Affirmative Action forms by:
E-mail:
Mail:
Human Resources
Northern Safety Co., Inc.
PO Box 4250
Utica, NY 13504-4250
Fax:
Attn: Human Resources
1-315-793-4960