Janitorial
Keeping your workplace clean and safe is an important part of running a business. From janitorial cleaning chemicals to hand soaps, waste containers, cleaning equipment, mops, and brooms, Northern Safety offers the cleaning supplies and solutions you need to maintain offices, warehouses, restrooms, facilities and more.

Featured Categories
Top Brands
Related Articles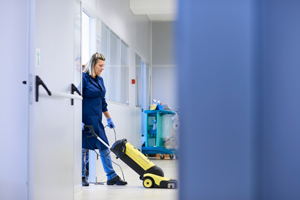 Cleaning chemical safety tips
Protect yourself from the potenitally harmful effects of chemical cleaning with this handy guide.
LEARN MORE
Cleaning chemical safety tips