Advantage+ Rx Safety Eyewear

Make Eye Safety a Priority with a Prescription Safety Eyewear Program
Advantage Plus Rx Safety Eyewear is an essential business program that manages the prescription safety eyewear process and provides workers with the eye protection they need to avoid injury.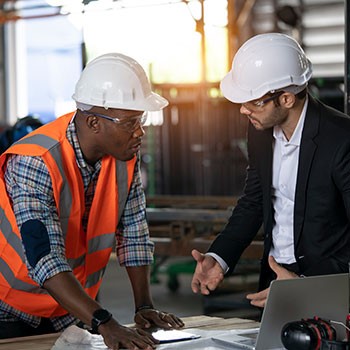 The High Cost of Accidents at Work
When you add together losses in production time, medical expenses, and worker's compensation, eye injuries alone cost US employers more than $300 million annually.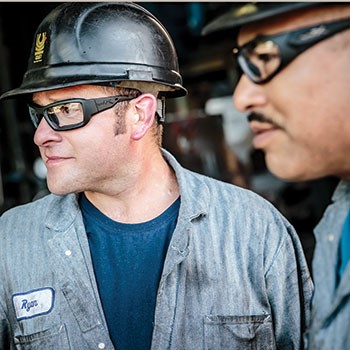 Safety for Workers Who Wear Glasses
Workers who wear prescription glasses are restricted to over-the-glass (OTG) eyewear that may not fit properly or misaligns their corrective lenses, making these employees even more susceptible to eye injuries.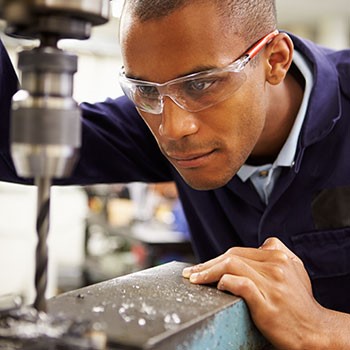 Advantage Plus Rx Safety Eyewear is Your Solution for Reducing Injuries
There's a solution to increasing safety for workers who wear glasses without excess expense, a mountain of paperwork, or head-shaking hassle. Turn to Advantage Plus for a complete prescription safety eyewear program.
---
Simplify Rx Safety Eyewear Procurement with Advantage Plus
Advantage Plus is an all-in-one prescription safety eyewear software solution. Your customized website is the ultimate program administration tool that handles the entire process without paperwork burdens for managers, purchasing teams, and benefits administrators.
Employee eligibility tracking
Lower your administrative expenses, and control costs with a custom pricing schedule
On-demand reporting packages
All eyewear complies with ANSI Z87.1 standards
Hands-off program administration
Fast order turnaround
STANDARD SERVICE
Offsite Provider Network Option
Employees use an online portal to find local eyecare providers and print order authorization forms.
---
Off-site provider will assist with frame selection and notify your employee when eyewear is ready for pick-up.
PREMIER SERVICE
Onsite Provider Option
An eyecare provider comes to your facility to fit and dispense prescription safety eyewear.
---
This onsite dispensing program eliminates employee travel, saves time, and transfers administrative program functions to the eyecare provider.
---
A Fast & User-Friendly Customized Website!
Our professional Advantage Plus Team will provide your company with a customized website that makes it easy to manage your prescription safety eyewear program.
Just Four Easy Clicks!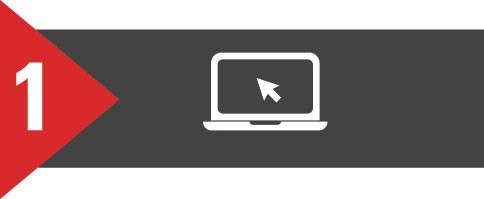 Access your personalized website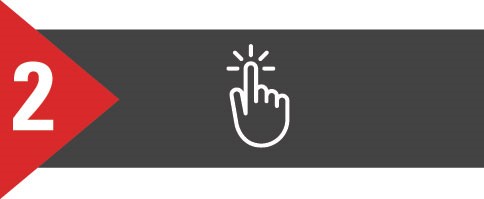 Select an eyecare provider based on your location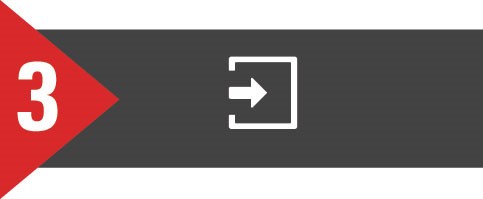 Input employee information or use pre-loaded information to generate a Rx order form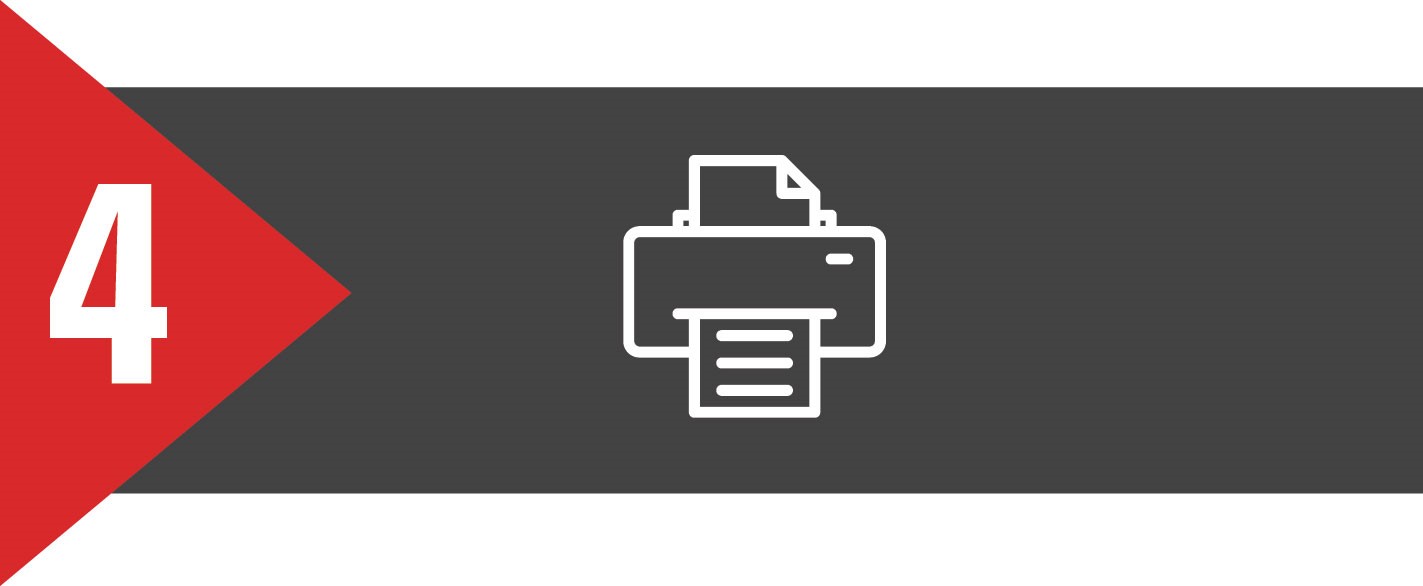 Print the form to take to the eyecare provider to select prescription eyewear
We're here to help you save time, stay on budget, and achieve your corporate goals.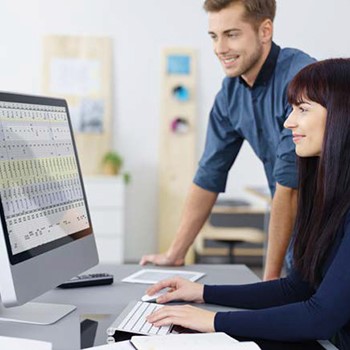 Data Rich Reporting
View details of every transaction
Analyze employee order history and purchases by location/department
Access complete accounting information
Browse and print past invoices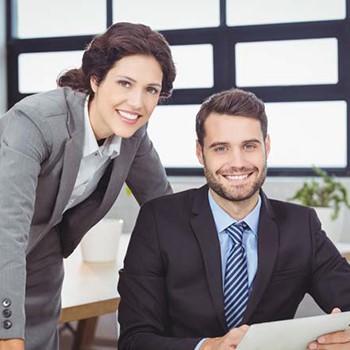 Dedicated Support Team
Experienced program support reps have completed hundreds of implementations and work with you to collect set-up data, customize your web portal, and keep costs under control.
They also provide ongoing support to add multiple locations, check order status, and answer your questions.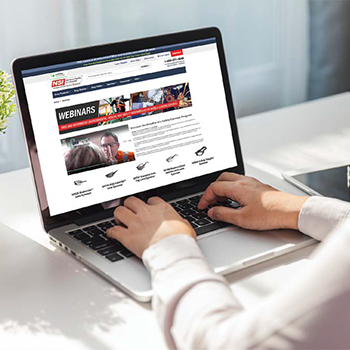 FREE Tools for a Successful Launch!
Employee Flyers
Facility Posters
PowerPoint Training Presentations
Training Webinars
Communication Email Templates
Instructional Videos
Schedule a personalized demo with your Würth NSI Sales Representative today!
For more information, download the Advantage RX Safety Eyewear Brochure
Download Brochure