State and Local Purchasing Contracts and Cooperatives
Public agencies and educational institutions tirelessly serve their communities, often with tight budgets. At NSI, we value our customers in state and local agencies as they serve and protect their communities. Our complete line of quality safety, MRO, and industrial supplies along with our customized support services help them do their jobs every day. Look to us to deliver great value and professional expertise.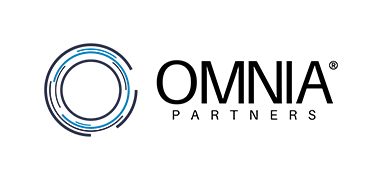 Maintenance, Repair and Operations
OMNIA Partners, Region 4 Education Service Center has competitively solicited and publicly awarded NSI the Contract #R192007 for Maintenance, Repair and Operations (MRO Supplies & Related Services).
Award Date: 04/01/2020
Current Expiration Date: 03/31/2025 *including all renewals
NSI is proud to support public sector organizations. We offer hundreds of thousands of products across a comprehensive list of categories, and fast, same-day shipping from our nationwide network of warehouses.
NSI Value Added Services
In addition, NSI offers services, solutions, and technical expertise you can count on to support your organization's goals.
NSI also offers...
Free Freight
Customer Websites
Go Clean Services
Fall Protection Repair
Extrication Equipment Repair
Respiratory Protection Repair
Level A Suit Testing
Emergency Management Disaster Services Capabilities
State and local governments face the challenge of preparing for the potential loss of life, damage to property and the environment that can occur following a natural or man-made disaster. We provide comprehensive and cost-effective emergency disaster response management and services to our public sector customers
Debris management
Demolition
Debris pick up and sorting
White goods and household hazardous waste collection & sorting
Roll-off boxes, end dumps, knuckle boom trucks
Vacuum pump trucks
Turn Key Mobile Housing
Sleeping units
Shower trailers
Catering
Laundry Services
HVAC
Tents with Flooring/Lighting
Structured tents with subflooring
Lighting
Any sizes needed
Floating Assets
Deck Barges
Hopper Barges
Crane Barges
Landing Crafts
Fuel and Water Support
Storage Tanks, pumps, & containment
Potable and non-potable water trucks
Hazardous Spill Containment and Clean-up
Completely MRO & Safety Supply Offering
Many other services available as needed for response efforts


NASPO Contract Portfolios
For more information and resources regarding participating states and contract details, visit the NSI page on the NASPO website or contact one of our Government Services Specialists today for more information! mynaspo@northernsafety.com
Professional Tools & Diagnostics
NASPO ValuePoint has awarded NSI the Master Contract # OK-MA-818-030 for Professional Grade Tools and Diagnostic Equipment.
Award Date: 07/20/2018
Current Expiration Date: 06/30/2023 *including all renewals
NSI is committed to supporting Public Sector organizations by offering a robust portfolio of professional tooling categories, including:
Participating Addendums
| State | Contract # |
| --- | --- |
| California | PA 7-19-77-36-02 |
| Colorado | 121560 |
| Connecticut | 17PSX0235 |
| Kansas | 45430 |
| Massachusetts | FAC107 |
| Missouri | Coming Soon |
| Montana | OK-MA-818-030 |
| New Mexico | 90-000-18-00029AB |
| Nevada | 99SWC-NV19-1298 |
| Oklahoma | SW818 |
| Oregon | 8305 |
| Rhode Island | 487 PO#36037716 |
| South Carolina | 4400019467 |
| Washington | 01017 |