Save Time and Money with a Safety Footwear Management Program!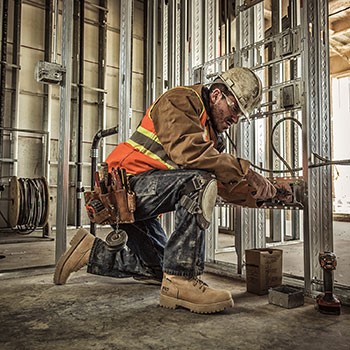 Eliminate Logistics Problems
Outfitting a team with safety footwear can be an arduous process. With crews in multiple locations, all needing different styles, you can save time with a program that manages employee footwear purchases, shipments, and recordkeeping. Shoe Express Safety Shoe & Boot Program will ship each order to the worker's home address, eliminating the time-consuming task of distribution at the workplace.
Reduce Occupational Injuries
Did you know that foot and ankle injuries accounted for a staggering 10% of all US workplace injuries in 2019*? A safety shoe and boot program can help employers reduce:
Medical expenses
OSHA fines
Workers' compensation costs
Legal fees
Production set-backs
Insurance rate increases
*Source: "Employer-Reported Workplace Injuries and Illnesses–2019. Bureau of Labor Statistics, www.bls.gov, November 4, 2020.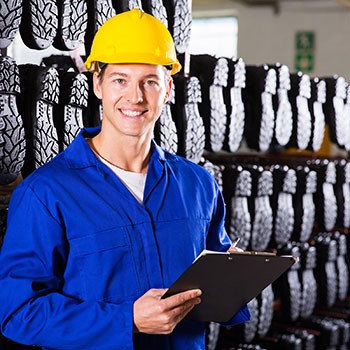 Easy, Cost-Effective Solution
Not all programs are created equal. Shoe Express is your #1 source for top-rated footwear styles, great prices, and fast, free shipping. Our online portal and dedicated customer service team make footwear distribution easier for you. Discover all the great benefits today.
---
Time Saving Easy-to-Use Online Portal
Shoe Express takes the hassle out of purchasing and distribution. Our proprietary voucher software manages your safety footwear program for you in one online portal. It's a seamless way to provide your workers with their shoes and boots while saving time and staying on budget.
Browse a huge selection of name brands
Assign footwear selection for different locations, departments, or job descriptions
Track employee eligibility
Set voucher amounts
View detailed reporting
Automated voucher process eliminates excess spending
Easy as 1, 2, 3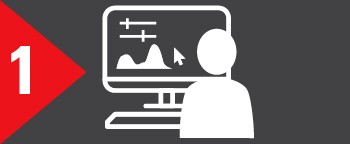 Assigns:
Shoe selection
Worker eligibility
Voucher amounts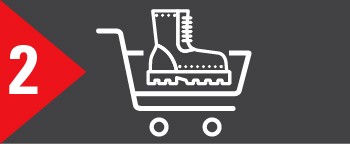 Orders:
Chooses their footwear size
Places their own orders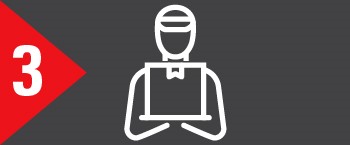 Footwear:
Ships FREE directly to worker's home with free returns, too!
---
All-in-One Footwear Management Program
Shoe Express provides a secure structure to manage worker purchasing that will lighten your day-to-day workload. You can simplify spending and logistics, avoid the headaches that shoemobiles create, and eliminate the need for multiple programs and spreadsheets, even if you have workers in several different locations!
Customizable Features Streamline Workflow
Add/activate/inactivate employees
Add/remove vouchers
Change voucher amounts
Control shoe selection
Monitor employee eligibility
Set payment options
Implement an approval process
Allow payroll deduction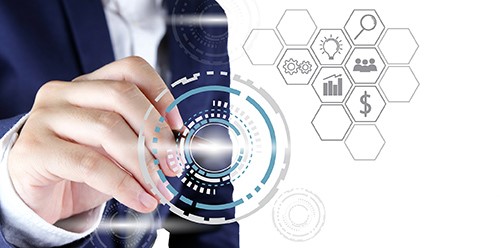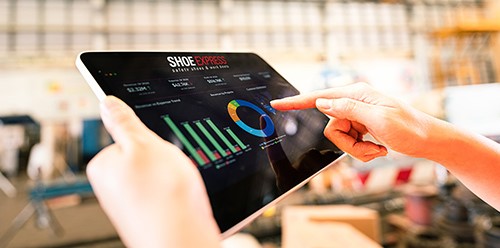 Gain True Visibility to Your Footwear Spending
Avoid surprises in your footwear budget by utilizing our data reporting packages. Learn where your budget dollars are going and use this information to manage funds more efficiently. You'll gain a competitive edge with tools that show:
Invoicing data
Employee purchase records
Purchases by location or department
Trusted Customer Service from the Start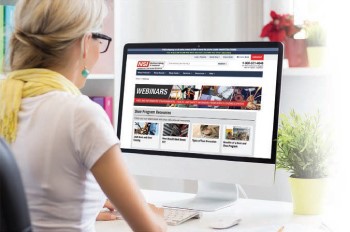 FREE Tools for a Successful Launch!
Employee Flyers
Facility Posters
PowerPoint Training Presentations
Training Webinars
Communication Email Templates
Instructional Videos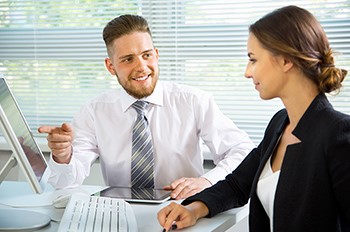 Dedicated Support Team
Experienced program support reps will work with you to collect set-up data, customize your web portal, and keep costs under control.
They also provide ongoing support to add more locations, check inventory status, and answer your questions.