1-800-571-4646
For sales & customer support
7:30 am - 7:00 pm ET, Mon-Fri
Northern Safety Co., Inc.
PO Box 4250, Utica, NY 13504-4250
Phone: 1-800-571-4646
Fax: 1-800-635-1591
Northern Safety & Industrial
National Drug Take-Back Day is April 30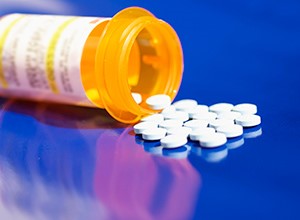 Saturday, April 30th is National Drug Take-Back Day, an event created by the Drug Enforcement Administration (DEA) to encourage safe disposal of medications and educate the public on the risks of incorrectly discarding drugs. 


Unwanted and expired prescription and over-the-counter medications can be dropped off at Take-Back locations across the country. Over the past five Take-Back events, the DEA and cooperating law enforcement officials collected more than 2 million pounds of drugs, successfully removing them from circulation.
Improper drug disposal poses risks to the environment and its ecosystems. In communities where buildings and homes are served by wastewater treatment facilities, drugs flushed down the sink or toilet can pass through treatment systems, which do not routinely remove drugs, and from there, the medicines can enter bodies of water. When medications are flushed from a building with a septic system, they can flow into streams, rivers, and lakes, and leach into the soil, contaminating ground water.
Go Back to Safety News
---