OSHA and Scaffold Industry Association continue cooperation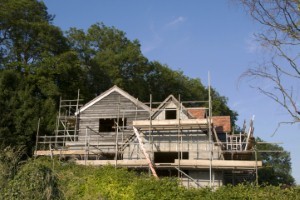 The Occupational Safety and Health Administration (OSHA) has renewed its alliance with the Scaffold Industry Association (SIA) in an effort to protect the health and safety of scaffold workers, and to prevent falls and other deadly accidents associated with the industry.
The alliance was originally formed in 2008, and has since developed Transport Platforms and Mast Climbing Work Platforms and American National Safety Institute consensus standards.
Reasons for renewing the alliance include increasing awareness of the rules and initiatives enforced by OSHA, writing new training programs, and conducting outreach activities on the rights of workers and employer's responsibilities.
SIA was founded in 1972 to represent the scaffold, aerial lift, and access industry, and has worked to promote safety in these areas through training courses, audiovisual practices, and codes of safe practice.
The Alliance Program of OSHA works with groups committed to bettering workplace safety and preventing fatalities, injuries, and illnesses. Benefits of the cooperative program include increased worker access to effective workplace safety equipment, and the establishment of continuous dialogue between agencies and OSHA, which can lead to progress in worker rights, health, and safety.

Go Back to Safety News
---