Mercy Tiffin honored for safe practices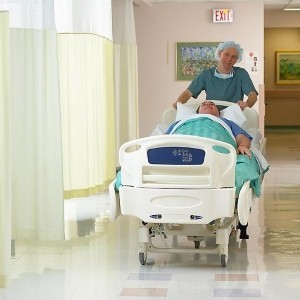 Mercy Tiffin Hospital, located in Tiffin, Ohio, was recently awarded the 2011 Ohio Hospital Safety Campaign Award for employee safety. The hospital was also one of 14 hospitals to earn a Top Twenty Percent Award. In total, 29 hospitals were recognized statewide for their commitment to employee safety and use of inspected safety products.
"Mercy Tiffin Hospital is dedicated to ensuring our staff is working in a safe environment," Dale Thornton, President and CEO of Mercy Tiffin Hospital, said in a statement. "There are many safety initiatives and programs available for our employees. We encourage our employees to maintain safe workstations."
Hospitals apply for candidacy for the award by taking information, which they are required to maintain for the Occupational Safety and Health Administration (OSHA), and submitting it to the state.
Injury rates, which are used in selection, are calculated by dividing the number of injury cases by days away from work per 200,000 hours by the number of hours worked that year.
For 58 years the Ohio Hospital Association Statewide Hospital Safety campaign has been honoring hospitals with exceptional safety programs and employee safety records. The award was created to promote safer workplace standards.
Go Back to Safety News
---