Pennsylvania engineer awarded highest honor for his commitment to excellence and safety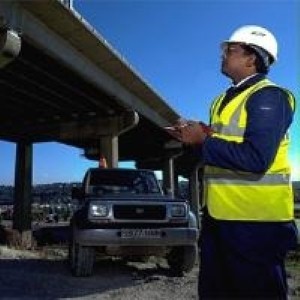 Civil engineer for the Pennsylvania Department of Transportation (PennDOT) Douglas M. Thompson, of North Fayette Township, Pennsylvania, was recently recognized with PennDOT's highest recognition, the Star of Excellence Award.
According to a recent PennDOT release, 28 employees received the award statewide for their work done at Pennsylvania highway construction sites.
"These employees are being recognized for going above and beyond what's expected of them," PennDOT Secretary Barry J. Schoch said in the news release. "Despite constant fiscal challenges and the increasing demands placed on them, they are dedicated to producing excellent results."
Thompson was honored with the award because of his involvement in the largest bridge program ever and his commitment to safety. He ensured that all staff had required training when using safety equipment on site, and helped to develop a fall protection program for District 11.
Thompson's first duties as a civil engineer included safety inspections, a skill which he has carried ever since. While working high on bridges is not as dangerous as it used to be, Thompson regularly made sure his workers were properly secured with a safety harness.
Go Back to Safety News
---