Prowess in warehouse machinery pays off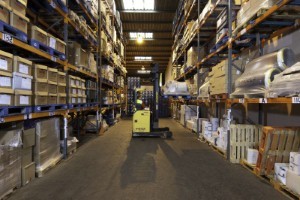 Three Dot Foods warehouse employees recently took part in a company-sponsored Forklift Rodeo where the workers' skills with forklifts and trucks were tested, and their knowledge of warehouse safety was examined.
Thirty competitors from eight distribution centers (DCs) participated in the event, which included maneuvering through an obstacle course that mimicked the typical layout of a warehouse.
To emphasize safety, Dot added two stop-and-honk intersections to the course.
"The contestants did a great job of focusing on safety first, then speed. This was evident in the low number of infractions issued due to not stopping and honking," Rocky Vecera, assistant warehouse manager of Dot's Indiana DC, said.
In order to stress the importance of proper forklift and safety equipment use, the company offered a free vacation to the top three finishers in the race.
Dot holds the race every year during Warehouse Appreciation Week at all of its distribution centers.
According to the Occupational Safety and Health Administration, about 3 million workers face the risk of injury if safety measures are not enforced by employers.
Go Back to Safety News
---