New OSHA directive highlights hazards for metal manufacturing workers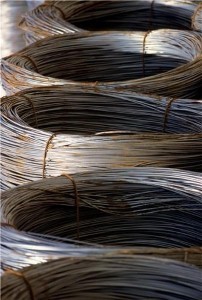 The Occupational Safety and Health Administration (OSHA) recently issued a new directive establishing a National Emphasis Program (NEP) for the Primary Metals Industries based on data that found workers in the sector are regularly exposed to serious safety and health hazards.
The Primary Metals Industries group includes companies that smelt or refine ferrous and nonferrous metals. Some products these groups manufacture are nails, wires and cables, and steel piping.
OSHA has written an instruction that outlines policies and procedures that should be implemented to form a National Emphasis Program, which would identify and reduce the exposure of workers to harmful conditions in the Primary Metals Industries.
Included in the NEP are provisions for safety products and measures of controlling local exhaust ventilation to remove any air-contaminants, substitution of less hazardous materials, and general dilution ventilation.
OSHA intends to inspect facilities and enforce the guidelines during follow up visits to the sites.
The agency hopes to "raise awareness of the dangers of exposure to metals and other chemicals so that employers can correct hazards and comply with OSHA standards" and so that employers will voluntarily comply with current regulations.

Go Back to Safety News
---