Construction Workplace Safety and Health Program Practices Recommended by OSHA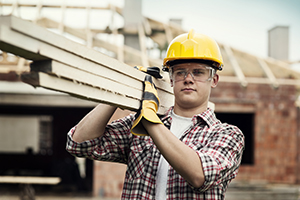 To help construction industry employers provide proactive programs for workplace safety, the Occupational Safety and Health Administration (OSHA) issued Recommended Practices for Safety and Health Programs in Construction on December 1, 2016.
"The recommendations outlined in this document will help contractors prevent injuries and illnesses on their construction sites and make their companies more profitable," said Assistant Secretary of Labor for Occupational Safety and Health Dr. David Michaels.
Safety and health programs in the workplace help to find and fix hazards, reduce injuries, illness, and deaths, and potentially avoid financial difficulties that may result for both workers and employers. A program would include employers inspecting worksites to identify hazards, and training workers to identify, report, and control hazards, and respond to emergencies.
OSHA advises, "The recommendations may be particularly helpful to small- and medium-sized contractors who lack safety and health specialists on staff."
Potential benefits of working with employees to develop a safety and health program, include improvement in employee morale and production, a better reputation in the community, and better employee retention.
The recommendations do not add new or change existing legal obligations. The recommendations are advisory and flexible to meet requirements for large and small companies working on short- or long-term jobs.
Go Back to Safety News
---