MSHA Announces Final Rule On Working Place Examinations in Metal and Non-Metal Mines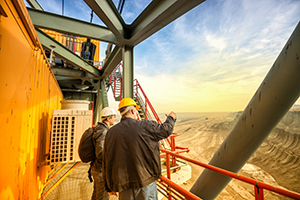 A final rule for the examination of working places in metal and non-metal mines was published in the Federal Register on January 23, 2017. The rule improving miner safety in 3 main areas goes into effect May 23, 2017.
Under the new rule announced by the U.S. Department of Labor's Mine Safety and Health Administration (MSHA), examinations must be conducted before miners may be exposed to hazardous conditions, miners that are affected must be notified when a hazardous condition is established, and keep and maintain records on the examinations. Records are to include the date, examiner's name, list of examined locations, each dangerous condition found, and dates of corrective actions.
"MSHA has taken a common sense approach with this rule," said Joseph A. Main, assistant secretary of labor for mine safety and health. "Effective examinations will improve working conditions and practices in the nation's mines, ultimately preventing accidents and injuries."
Main also stated that a number of mining operations already have these measures in place.
The Department of Labor advises that there are more than 11,800 US metal and non-metal mining operations with nearly 250,000 miners.
MSHA will be developing and posting outreach and compliance materials on its website to assist stakeholders at seminars and in the workplace.
Go Back to Safety News
---