OSHA Announces The 2017 National Safety Stand-Down To Prevent Falls In Construction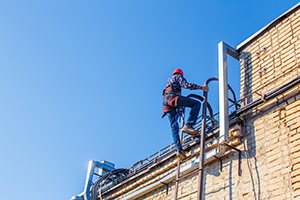 The Occupational Safety & Health Administration (OSHA) has announced that the fourth-annual observance of National Safety Stand-Down to Prevent Falls in Construction will take place from May 8, to May 12, 2017.
According to OSHA, "Fatalities caused by falls from elevation continue to be a leading cause of death for construction workers, accounting for 350 of the 937 construction fatalities recorded in 2015 (BLS data). Those deaths were preventable. The National Fall Prevention Stand-Down raises fall hazard awareness across the country in an effort to stop fall fatalities and injuries."

Participation is voluntary and considered an opportunity for employers and employees to discuss fall hazards and prevention, the company's safety protective methods, policies, and goals. Participation could include training on recognizing hazards, what safety equipment to use, and how to use it properly.

Previous Stand-Downs have included a variety of construction companies, residential, independent and sub-contractors, highway construction companies, general industry employers, government, union, worker interest institutes and organizations, and safety equipment manufacturers.
OSHA and its many partners in this event are asking all employers and workers that risk fall hazards at work to join the 2017 Stand-Down. To help with conducting a Stand-Down, OSHA has created a National Safety Stand-Down to Prevent Falls in Construction 2017 Resources Page on its website.
Go Back to Safety News
---