OSHA Offers FAQs on Respirable Crystalline Silica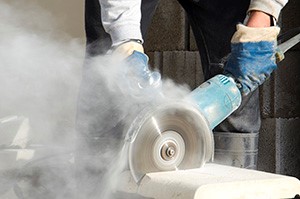 The Occupational Health and Safety Administration (OSHA) has posted frequently asked questions (FAQs) regarding the new standard for respirable crystalline silica in general industry.

These FAQs provide guidance to employers and workers regarding the standard's requirements. A short introductory paragraph is included for each group of questions and answers to provide background information about the underlying regulatory requirements. The sixty-four FAQs are organized by the following topics:
Scope and application
Definitions
Exposure assessments
Regulated areas
Methods of compliance
Written exposure control plan
Housekeeping
Medical surveillance
Communication of respirable crystalline silica hazards to employees
Recordkeeping
Temporary employees

They are also available in PDF format.
Go Back to Safety News
---