Workers' Memorial Day 2019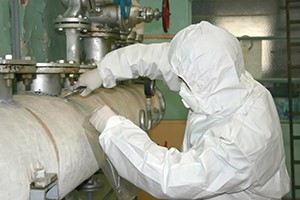 On April 28, 2019, the American Federation of Labor and Congress of Industrial Organizations (AFL-CIO) will observe Workers' Memorial Day. Workers' Memorial Day was created to recognize workers who have died or suffered from exposures to hazards at work and to encourage safer, healthier workplaces.
Workers' Memorial Day's message is always, "Remember the dead: fight for the living," but there is also an individual theme assigned each year. This year's theme is "Dangerous substances – get them out of the workplace." This year's focus will be mostly aimed at carcinogens, but workplaces are encouraged to adjust to what's relevant to their work environment.
To get involved, the Trades Union Congress (TUC) has these suggestions:
Organize a minute's silence in your workplace. Remember it does not have to be on April 28, if your workplace is closed on Sundays.
Remember that the day is officially recognized by the government. Ask your local council, or any other public body, to fly official flags at half-mast.
Arrange an event such as planting a memorial tree in a public place, putting up a plaque, dedicating a sculpture, a piece of art, or a bench, to remember workers who have been killed at the workplace or in the community.
To find the full list check the TUC's website.
To take part in events that are already organized, you can use the AFL-CIO's website to look up events near you.
Go Back to Safety News
---