June 11 is National Forklift Safety Day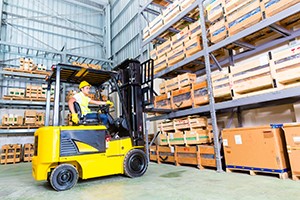 The Industrial Truck Association (ITA) will observe the sixth annual National Forklift Safety Day (NFSD) on June 11 this year. The ITA uses this day to create an event to educate customers, workers, policymakers, and government officials on the importance of proper operator training as well as other important safety tips regarding forklifts.
This year's event will take place in Washington D.C. and will include speakers ranging from government officials, and safety experts, to industry representatives. The speakers will be discussing how effective training is necessary to ensure safer operations of forklifts. According to the Occupational Safety and Health Administration (OSHA), after completing operator training, forklift operators' performance scores increased by 61%.
According to OSHA, each forklift presents a unique set of hazards, but there are a few hazards that are present regardless of what industrial truck is being used. Those hazards typically occur when:
Forklifts are inadvertently driven off of loading docks
Lifts fall between docks and an unsecured trailer
Workers are struck by a forklift
Workers fall while on elevated pallets and tines
To get information on how to sign up for the NFSD event, which includes speakers discussing ways to avoid these hazards and more, visit the ITA's
website
.
Go Back to Safety News
---