Safe + Sound Week 2019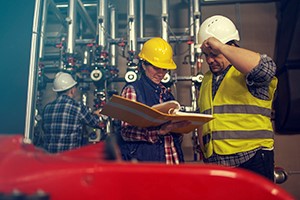 According to the U.S. Bureau of Labor Statistics, the rate of worker deaths and reported injuries in the United States has decreased by more than 60% in the past four decades since the Occupational Safety and Health Act was passed.
The Occupational Safety and Health Administration (OSHA) has organized Safe + Sound Week to recognize the success of workplace health and safety programs and offer ideas and information on keeping all workers safe. Safe + Sound Week is held nationwide, and this year it will be held on August 12-19.
By participating in Safe + Sound Week, businesses can proactively identify and manage workplace hazards before they cause injury or illness, improving sustainability and the bottom line. Businesses can also help get their safety programs started or energize an existing one to:
Prevent workplace injuries and illnesses
Improve compliance with laws and regulations
Reduce costs, including significant reductions in workers' compensation premiums
Engage workers
Enhance social responsibility goals
Increase productivity and enhance overall business operations
To register for Safe + Sound Week or learn more, visit the event's website.
Go Back to Safety News
---