1-800-571-4646
For sales & customer support
7:30 am - 7:00 pm ET, Mon-Fri
Northern Safety Co., Inc.
PO Box 4250, Utica, NY 13504-4250
Phone: 1-800-571-4646
Fax: 1-800-635-1591
Northern Safety & Industrial
Lowest Number of Fatal US Mining Accidents in 2019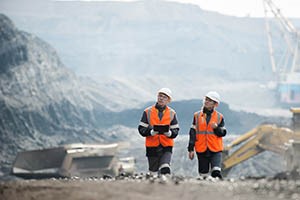 The US Department of Labor (DOL) Mine Safety and Health Administration (MSHA) has released some promising news.
In 2019, there were 24 fatalities in the mining industry, the lowest ever recorded. This followed a two-year increase from 2017-2018.
"The low number of mining deaths last year demonstrates that mine operators have become more proactive in eliminating safety hazards. But I believe we can do even better," David G. Zatezalo, Assistant Secretary for Mine Safety and Health said. "A disproportionate number of mining deaths involved contractors, and we saw an uptick in electrocution accidents, with three deaths and another two close calls. In response, the Mine Safety and Health Administration launched a targeted compliance assistance effort, visiting thousands of mines to educate miners, operators, and contractors on procedures that could prevent accidents like these."
MSHA also noted the results from collecting 147,500 samples from coal and metal/nonmetal mines in 2019. The data revealed an all-time low for average concentrations of respirable dust and quartz in underground coal mines, as well as the exposure to dust and quartz for miners at the highest risk of overexposure.
Go Back to Safety News
---