1-800-571-4646
For sales & customer support
7:30 am - 7:00 pm ET, Mon-Fri
Northern Safety Co., Inc.
PO Box 4250, Utica, NY 13504-4250
Phone: 1-800-571-4646
Fax: 1-800-635-1591
Northern Safety & Industrial
NIOSH: New Video about Black Lung Disease Among Coal Miners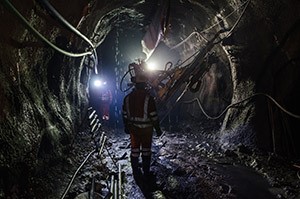 There was a time when black lung disease generally affected only older coal miners. The National Institute for Occupational Safety and Health (NIOSH) has seen an increase in black lung, or coal worker's pneumoconiosis (CWP) in younger workers, and wants to raise awareness of the personal and physical harm of the disease.
Faces of Black Lung II – The Story Continues tells the stories of three young miners who have been diagnosed with black lung disease and because of the severity of their symptoms, are confined to their homes.
"Black lung is entirely preventable, and if effective controls are carefully applied and dust levels are accurately monitored, we will be one step closer to eradicating this disease," said Anita Wolfe, public health analyst and program coordinator of NIOSH's Coal Workers' Health Surveillance Program. "NIOSH encourages miners to take advantage of free screenings in order to detect the early signs of black lung, often before the miner is even aware of any lung problems."
Under the Coal Miners Health Surveillance Program, miners have the opportunity to have a chest x-ray, a breathing test, and a respiratory assessment every five years at a nearby clinic. This screening is confidential. NIOSH reminds miners that detecting black lung early allows them to take steps to keep it from progressing into lung disease.
Go Back to Safety News
---