1-800-571-4646
For sales & customer support
7:30 am - 7:00 pm ET, Mon-Fri
Northern Safety Co., Inc.
PO Box 4250, Utica, NY 13504-4250
Phone: 1-800-571-4646
Fax: 1-800-635-1591
Northern Safety & Industrial
National Volunteer Week: April 19-25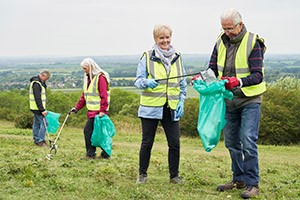 Each year the Points of Light Organization celebrates the impact of volunteer service and embraces the power of people tackling society's greatest challenges during National Volunteer Week (NVW). Working together builds stronger communities and transforms the world.
"Celebrate Service" is 2020's NVW's theme. According to the Points of Light Organization, "Volunteerism empowers individuals to find their purpose, to take their passion and turn it into meaningful change. When each of us, in our own way, answers the call to make a difference, we make progress in solving our most persistent problems, and create stronger communities and more just society."
You can find a volunteering opportunity in your area, click
here
.
Go Back to Safety News
---