1-800-571-4646
For sales & customer support
7:30 am - 7:00 pm ET, Mon-Fri
Northern Safety Co., Inc.
PO Box 4250, Utica, NY 13504-4250
Phone: 1-800-571-4646
Fax: 1-800-635-1591
Northern Safety & Industrial
40th Annual Building Safety Month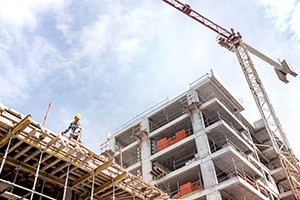 The 40th Annual Building Safety Month, sponsored by the International Code Council, will be celebrated in May. This year's theme is Safer Buildings, Safer Communities, Safer World.

Each week will have a different focus.
Week 1: Disaster Preparedness
Advance planning for shattering events like hurricanes, floods, snowstorms, tornadoes, wildfires, and earthquakes helps individuals and communities increase the health and safety of their population during a disaster, protects the local tax base, ensures continuity of essential services, and promotes a faster recovery.
Week 2: Water Safety
Building, plumbing, and green codes emphasizing proper construction, conservation, and safe disposal help protect clean water for future generations.
Week 3: Resiliency. Sustainability. Innovation.
Setting benchmarks and embracing the latest technology helps communities thrive in a changing climate.
Week 4: Training the Next Generation
Training helps code officials avoid mistakes and allows them to properly enforce the code.
This yearly campaign reinforces the importance of regularly-updated building codes, and helps individuals, families, and businesses understand what it takes to create safe and sustainable structures.
Go Back to Safety News
---