1-800-571-4646
For sales & customer support
7:30 am - 7:00 pm ET, Mon-Fri
Northern Safety Co., Inc.
PO Box 4250, Utica, NY 13504-4250
Phone: 1-800-571-4646
Fax: 1-800-635-1591
Northern Safety & Industrial
OSHA Issues Alert for the Dental Practitioners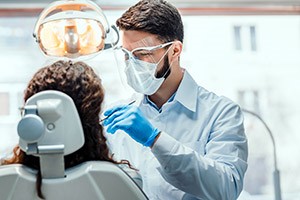 The COVID-19 virus continues to affect daily life, including going to the dentist office. The American Dental Association (ADA) called on dentists nationwide to postpone non-urgent dental procedures through April 30, 2020. Now that states are beginning to reopen, the Occupational Safety and Health Administration has issued an alert to help keep practitioners safe during the pandemic.
Maximize the use of telemedicine for non-emergency consultations, when appropriate.
Prioritize urgent and emergency procedures.
Encourage employees to stay home if sick.
Install physical barriers or partitions between patient treatment areas.
Frequently clean and disinfect surfaces and equipment with hospital-grade, EPA-approved cleaning chemicals from List N or that have label claims against the coronavirus.
Provide appropriate personal protective equipment, such as goggles, face shields, N95 respirators, as necessary.
Minimize the number of staff present when aerosol-generating procedures are performed. Ensure staff who are present are appropriately protected.
Encourage employees to report any health and safety concerns.
The new alert is available for download in English or Spanish.
Go Back to Safety News
---