National Preparedness Month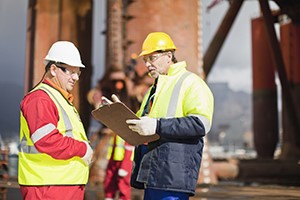 The Federal Emergency Management Agency (FEMA) and ready.gov want you to think ahead and plan for floods, wildfires, blizzards, hurricanes, ice storms, and tornadoes.
National Preparedness Month is celebrated each September, offering guidance and helpful tips to individuals, families, communities, and businesses. This year's theme is "Disasters Don't Wait. Make Your Plan Today."
Anyone can
participate
.
Week 1:
Make a plan
by talking to friends and family about how you'll communicate before, during, and after a disaster. Will you call, email, or send a text? Be sure to update your plan in accordance to recommendations from the CDC and its coronavirus guidelines.
Week 2:
Build a kit
with supplies that'll last several days after a disaster for everyone living in your home. Don't forget about your pets and any unique needs of your family.
Week 3:
Prepare for disasters
in advance for the types of emergencies typical to your area. Check your insurance coverage. Learn how to best prepare your home for storms, lightning, wildfires, and floods.
Week 4:
Teach youth about preparedness
by talking to your children about planning for emergencies and what to do if you become separated from them. Encourage them to get involved. Reassure them that by making these plans, your family will be safer.
Go Back to Safety News
---