1-800-571-4646
For sales & customer support
7:30 am - 7:00 pm ET, Mon-Fri
Northern Safety Co., Inc.
PO Box 4250, Utica, NY 13504-4250
Phone: 1-800-571-4646
Fax: 1-800-635-1591
Northern Safety & Industrial
Final Beryllium Standard for General Industry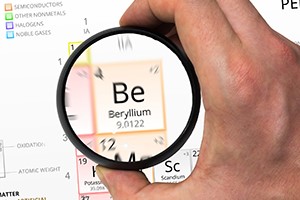 The Occupational Safety and Health Administration (OSHA) published a final rule revising the beryllium standard for general industry, affecting approximately 50,500 workers. The changes maintain protection for employees while ensuring that the standard is well understood, and compliance is simple and straightforward.

The final rule amends the following paragraphs:
Definitions
Methods of Compliance
Personal Protective Clothing and Equipment
Hygiene Areas and Practices
Housekeeping
Medical Surveillance
Hazard Communication
Recordkeeping
There is also a new appendix entitled, "Operations for Establishing Beryllium Work Areas."

September 14, 2020 marks the compliance date.
Go Back to Safety News
---