1-800-571-4646
For sales & customer support
7:30 am - 7:00 pm ET, Mon-Fri
Northern Safety Co., Inc.
PO Box 4250, Utica, NY 13504-4250
Phone: 1-800-571-4646
Fax: 1-800-635-1591
Northern Safety & Industrial
National Farm Safety and Health Week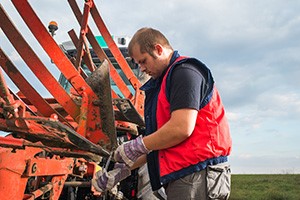 According to the Bureau of Labor Statistics (BLS), agriculture is one of the top ten most dangerous industries. Injuries are common due to farmers' use of heavy equipment, chemicals, and ladders along with their exposure to extreme weather conditions and noise. The National Institute for Safety and Health reports that 100 farm workers are injured each day. The fatality rate is 20 deaths per 100,000 workers.
National Farm Safety and Health Week, led by the National Education Center for Agricultural Safety (NECAS), takes place September 21-25.
This year's theme is Every Farmer Counts, with the following daily topics of focus:
Monday: Tractor Safety & Rural Roadway Safety
Tuesday: Overall Farmer Health
Wednesday: Safety & Health for Youth in Agriculture
Thursday: Emergency Preparedness in Agriculture
Friday: Safety & Health for Women in Agriculture
Two free
webinars
will be held daily.
Go Back to Safety News
---