1-800-571-4646
For sales & customer support
7:30 am - 7:00 pm ET, Mon-Fri
Northern Safety Co., Inc.
PO Box 4250, Utica, NY 13504-4250
Phone: 1-800-571-4646
Fax: 1-800-635-1591
Northern Safety & Industrial
OSHA: Temporary Guidance for Initial and Annual Fit-Testing Requirements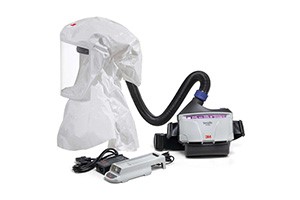 Because of the COVID-19 pandemic and the shortage of N95 respirators and fit testing supplies, health care employers may have to consider using alternative respirators, like powered air purifying respirators (PAPRs), for those personnel in high exposure jobs. The workers impacted may be emergency responders, mortuary employees, and laboratory personnel.

The Occupational Safety and Health Administration (OSHA) has issued temporary enforcement guidance that applies to providing fit testing of NIOSH-approved, tight-fitting PAPRs used as a contingency capacity strategy for performing tasks with high risk to COVID-19 exposure.

OSHA field offices will exercise temporary, case-by-case discretion on fit testing requirements in circumstances where the employer has:
Provided NIOSH-approved PAPRs to protect against COVID-19
Monitored fit testing supplies and made good faith efforts to obtain them
Implemented, to the extent feasible, engineering controls, work practices, and/or administration controls (partitions, etc.) that reduce the need for respiratory protection
Maintained a fully-compliant Respiratory Protection Program (RPP) other than fit-testing requirements
This guidance is intended to be time-limited to the current public health crisis only.
Go Back to Safety News
---