1-800-571-4646
For sales & customer support
7:30 am - 7:00 pm ET, Mon-Fri
Northern Safety Co., Inc.
PO Box 4250, Utica, NY 13504-4250
Phone: 1-800-571-4646
Fax: 1-800-635-1591
Northern Safety & Industrial
OSHA: New Video Reminds Workers How to Stay Safe Over the Holidays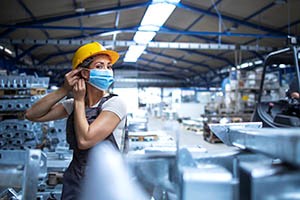 The holiday season is in full swing with lights decorating homes across the country. The Occupational Safety and Health Administration (OSHA) has issued a new video to remind workers to keep themselves safe.

In the video, OSHA provides the following tips:
Train workers on safe practices.
Maintain social distancing between workers and customers.
Encourage workers to stay home if they are sick.
Clean and disinfect work surfaces and equipment.
Encourage workers to report any safety concerns.
Go Back to Safety News
---