1-800-571-4646
For sales & customer support
7:30 am - 7:00 pm ET, Mon-Fri
Northern Safety Co., Inc.
PO Box 4250, Utica, NY 13504-4250
Phone: 1-800-571-4646
Fax: 1-800-635-1591
Northern Safety & Industrial
Four Tips to Avoid Electrical Burns at Home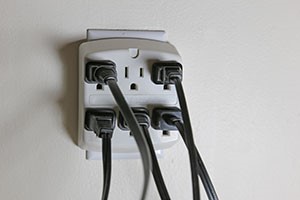 The American Burn Association (ABA) is celebrating National Burn Awareness Week from February 7-12, 2021. This year's theme is Electrical Safety from Amps to Zap (A-Z)!

More than 73% of burn injuries occur at home. You and your family can be safer by following these helpful tips:
If you're doing work outdoors on a ladder, take note of where the overhead power lines and avoid them.
Use covers on electrical outlets to keep fingers and other items out.
Never overload outlets or power strips with too many cords.
Keep electrical cords and device chargers away from sources of water, like bathroom sinks and showers.
Go Back to Safety News
---