1-800-571-4646
For sales & customer support
7:30 am - 7:00 pm ET, Mon-Fri
Northern Safety Co., Inc.
PO Box 4250, Utica, NY 13504-4250
Phone: 1-800-571-4646
Fax: 1-800-635-1591
Northern Safety & Industrial
USDA: Food Loss and Waste Innovation Fair to be Held Virtually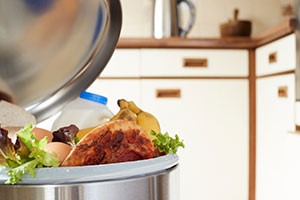 USDA research shows that 30% of food in the US is wasted. Not only does this affect food security, it causes financial loss and increases landfill levels. By wasting less, households could save about $370 annually and municipalities can reduce trash hauling costs.
On May 26, the United States Department of Agriculture (USDA) will be hosting a virtual event about the latest developments in reducing food loss and waste. Businesses, non-profit organizations, researchers, food sector leaders, and anyone else interested in these solutions is encouraged to attend.
The fair will be presenting research, activities, new technology, and products aimed at decreasing food loss and waste.
The event is free. Register
here
to join.
Go Back to Safety News
---